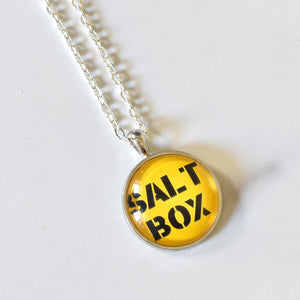 Baltimore Collection - Salt Box Necklace
A collection inspired by Baltimore. 10% of sales from this collection will go to Moveable Feast.
18" silver plated chain
Their Mission: Improve the health of Marylanders experiencing food insecurity and chronic illness by preparing and delivering medically tailored meals and providing nutrition education, thereby achieving racial, social, and health equity.